Conducting
After studying conducting privately and at Amsterdam Conservatory, Tienstra's current practice encompasses chamber choirs, Gregorian chant groups, orchestra projects, chamber ensembles and the occassional music theatre project. A recurrent repertoire is the combination of orchestral and choral forces, performing all the major works of the Classical and Romantic repertoire in combination with lesser-known pieces.

Tienstra has worked with Nederlands Symfonisch Kamerorkest, Nederlands Begeleidingsorkest, Ars Musica, L'Estro Armonico, UNI Katwijk, ensembles of the Amsterdam and The Hague conservatories and Birmingham and Essen universities amongst others.
See the home page for upcoming performances!
Content from Youtube can't be displayed due to your current cookie settings. To show this content, please click "Consent & Show" to confirm that necessary data will be transferred to Youtube to enable this service. Further information can be found in our Privacy Policy. Changed your mind? You can revoke your consent at any time via your cookie settings.
Consent & Show
Church musician
"Working as a church musician - regardless of denomination, amateur or professional practice - is one of the most rewarding professions."

Tienstra studied Church Music at Amsterdam Conservatory, being the last Dutch conservatory student in Catholic Church Music. His extensive work experience in a wide range of church music traditions includes: directing the seven choirs of RC St Bavo Cathedral (concurrently teaching at Cathedral School Haarlem), the ecumenical Iona choir, Mass and Office liturgies with Schola Gregoriana Noordwijk, parish practice with RC parish choir 'Maria ter Zee' in Noordwijk and Schola Cantorum Oegstgeest, the Divine Office with Schola Cantorum Amsterdam, an Evensong tradition with Cappella pro Cantibus and the ecumenical Schola Cantorum of Ekklesia Leiden (Hooglandse Kerk).

Tienstra has composed new liturgical works for all denominations; he regularly contributes to the Dutch journals on liturgical music.

The video shows an interview (in Dutch) on church music at St Peter's Square in Rome, at the end of a concert tour of St. Bavo's cathedral choir.
Gregorian chant
After studying Gregorian chant at the conservatories of Amsterdam, The Hague and at the well-known International Summer and Winter Courses of Gregorian chant at Essen, Germany, Tienstra completed PhD studies in Musicology at the Folkwang University in Essen with a magna cum laude dissertation on melodic variation in Northern Low Countries manuscripts with professors Stefan Klöckner and Hartmut Möller.

As a chant conductor, he leads the the Schola Cantorum Amsterdam (having before been cantor for seven years) and the two ensembles of the Schola Gregoriana Noordwijk. From 2013-17, he led the Schola Cantorum Oegstgeest, one of the country's oldest chant groups.

Since 2021, Tienstra is artistic director of the Dutch Festival of Gregorian Chant (NGF) in the medieval city of Den Bosch.

His performance practice encompasses: Masses, the Divine Office (weekly Sunday Vespers and Matins for all the major celebrations with the Schola Cantorum Amsterdam), newly arranged liturgies (such as 'Our Lady of Sorrows' and 'Rosary services'), concerts (Gregorian Christmas Concerts, Codex Calixtinus, Hildegard of Bingen), courses, lectures and publications (particularly on Dutch manuscripts).

The experience with different kinds of chant groups and repertoires has given him a deep insight in the full range of chant, both in research and practice - reflected in his Guide on chant interpretation and conducting. In international context, Tienstra is passionate about helping researchers and performers interested in the liturgy and chant of the Low Countries.

See Publications for an overview of publications on chant.
Musicology
After additional musicological minors at Amsterdam Conservatory, Tienstra first studied Musicology at Birmingham University with Dr Ben Earle, graduating with a thesis on the late choral works of Dutch composer Ton de Leeuw. His PhD in Musicology at the Folkwang University in Essen was rounded off magna cum laude with an extensive study on melodic variation in Low Countries chant manuscripts.

Further publications include studies on the liturgical music of Bernstein, Reger and Bartolucci, the medieval saint Jeroen of Noordwijk, the Oegstgeest Chant Book and a performance edition of Lamentations from Low Countries manuscripts.

Tienstra is a regular contributor to the Gregoriusblad (the Dutch journal on liturgical music) and the journal for the Rotterdam diocese, Tussenbeide.
Content from Youtube can't be displayed due to your current cookie settings. To show this content, please click "Consent & Show" to confirm that necessary data will be transferred to Youtube to enable this service. Further information can be found in our Privacy Policy. Changed your mind? You can revoke your consent at any time via your cookie settings.
Consent & Show
Orchestration & Arranging
An important part of Tienstra's composition practice is orchestrating and arranging existing works, a métier he studied for three years at Amsterdam Conservatory with the late Theo Verbey.

All thinkable genres of music have come by: a choir/ensemble version of Schubert's Winterreise; full orchestrations of Debussy's Préludes and Children's Corner; ensemble versions of piano pieces by Shostakovich and Berio; orchestrated songs by Poulenc, Glinka and Ravel; chamber versions of songs by Weill, Villa-Lobos and Brahms; arrangements of Christmas carols, fados, jazz standards, klezmer, lullabies, folk and cabaret music.

The video shows an arrangement of Madredeus' Ao longue o Mar, made for KunstKlank's 2017 theatre production Gestrand Verlangen.
Teaching
Since the time of his own conservatory studies, Tienstra has taught students of all ages, preparing a wide range of performers for further studies. Besides a private practice (piano, theory, composition and preparing students for conservatory admission), he has taught Solfege, Music Theory and Harmony at Nieuw Vocaal Amsterdam (formerly Nieuw Amsterdams Kinderkoor), at the Kleynkoor Academy Noordwijk and at Haarlem Cathedral School.

Tienstra is a highly sought-after speaker aiming to inspire new generations of performers and researchers. Next to regular guest lectures, he has lectured, taught and performed at the International Summer and Winter Courses on Gregorian Chant in Essen-Werden, the International Summer Course on Gregorian Chant in The Hague, the Festival of Gregorian Chant in Den Bosch and the 'Days of Gregorian Chant' (Utrecht, Franeker).
Content from Youtube can't be displayed due to your current cookie settings. To show this content, please click "Consent & Show" to confirm that necessary data will be transferred to Youtube to enable this service. Further information can be found in our Privacy Policy. Changed your mind? You can revoke your consent at any time via your cookie settings.
Consent & Show
Education
In relation to his teaching activities, Tienstra participated in a number of educational projects and methods. These include the Dutch children's operas Kinderen van de Zaan in the Zaans Museum (2013; see the video) and Help, mijn stem is weg! (2017); contributions to the Nachtegaal method for solfege; a method of (classical) Harmony for the advanced students of Nieuw Vocaal Amsterdam; lessons in Gregorian chant for children for the Cathedral School St Bavo, and a curriculum of Music (including Solfege exercises and tests) for the aforementioned school.

For the productions of Mahler's Eighth Symphony, Britten's Saint Nicholas and Bach's Matthäus-Passion, Tienstra created scores especially usable by children.
Workshops
"Workshops are a great way of introducing those interested the musical treasure trove, by tackling those elements that can make them seem daunting at first - be it one of the choral classics, newly written music, a medieval manuscript or unknown masterpieces."

Tienstra regularly gives workshops with all his chant groups, but also as a freelance choir and ensemble conductor, for organisations such as VU-Kamerkoor (Amsterdam), KunstKlank (Noordwijk), La Voix (Haarlem), Pieterskerkconcerten (Utrecht), Illustere Figuren (Leeuwarden) and Amici Cantus Gregoriani (The Hague, Utrecht, Den Bosch, Franeker).
Programming
Tienstra regularly creates concert and liturgical programs, either for his own ensembles or at request. His programming is characterised by a more reflective (and, also in concert, somewhat liturgical) nature, making use of the entire span of music history. As composer, conductor, church musician, musicologist and teacher, he benefits from an extensive knowledge of repertoire, always eager to help colleagues in programming.

Recurrent programming - next to the yearly performances that are part of cathedral practice - is that of the All Souls concerts and Festivals of Lessons & Carols in the beautiful Old Willibrord's church in Oegstgeest, since 2013. See the 'Programming' page for some examples.


From 2010-2020, Tienstra was ensemble programmer at the concert series Muziek in Jeroen for Noordwijk's majestic Old Jeroen's church.
From 2021 onwards, he is artistic director of the Dutch Festival of Gregorian Chant (NGF) in the medieval city of Den Bosch.
Content from Youtube can't be displayed due to your current cookie settings. To show this content, please click "Consent & Show" to confirm that necessary data will be transferred to Youtube to enable this service. Further information can be found in our Privacy Policy. Changed your mind? You can revoke your consent at any time via your cookie settings.
Consent & Show
Music theatre
For many years Tienstra works with KunstKlank Foundation (Noordwijk) on the widest variety of projects, most notably music theatre on unconventional locations. His role and contribution per project has always been manifold: arranger, (assistant) conductor, performer - and sometimes even actor. KunstKlank's aims to make connections between amateurs and professionals, and seeking the potential of every human being and location.

Next to this, he composed a number of theatrical pieces for specific occassions, such as the Marco Polo project on the well-known Zeedijk street in Amsterdam (2008) and Grensgevallen for the 20-year celebrations of the Fall of the Berlin Wall (2009). Tienstra has worked with theatre groups Illustere Figuren, Aan Zee Theaterproducties, Louis Bouwmeester, Eglentier and Yo! Opera.

The video gives an impression of the 2021 KunstKlank production Voor de Slaap (lullabies from all around the world), for which RT devised the concept, arrangements and performed as choir conductor.
Light verse
Through a shared love for the songs and 'light verse' of the famous Dutch artist Drs. P. (Heinz Polzer, 1919-2015), Rens Tienstra and Kees Putman formed the ad hoc duo Put & Tien, which is regularly revived for special occasions. During his lifetime, Drs. P. wrote dozens of humorous songs, masterfully demonstrating the endless possibilities of the Dutch language. Put & Tien visited 'the Drs.' a number of times. Rens holds it a great joy and honour to perform his repertoire, and write the occassional light verse in line with the spirit of Polzer, Piet Paaltjens, Godfried Bomans and Kees Stip.
Content from Youtube can't be displayed due to your current cookie settings. To show this content, please click "Consent & Show" to confirm that necessary data will be transferred to Youtube to enable this service. Further information can be found in our Privacy Policy. Changed your mind? You can revoke your consent at any time via your cookie settings.
Consent & Show
Historic guide
In line with his work as a teacher and workshop leader, Tienstra is also active as a historic guide, either in his home town Noordwijk, throughout the Netherlands, or abroad. The video shows a 'culture trip' made with the Kleynkoor Noordwijk to Venice.
Ultreia!
In his free time, Rens enjoys walking Europe's long-distance trails and pilgrim paths, having walked the Camino del Norte, Hadrian's Wall Walk, Dutch Coastal Path, Pieterpad and the Flemish GR5.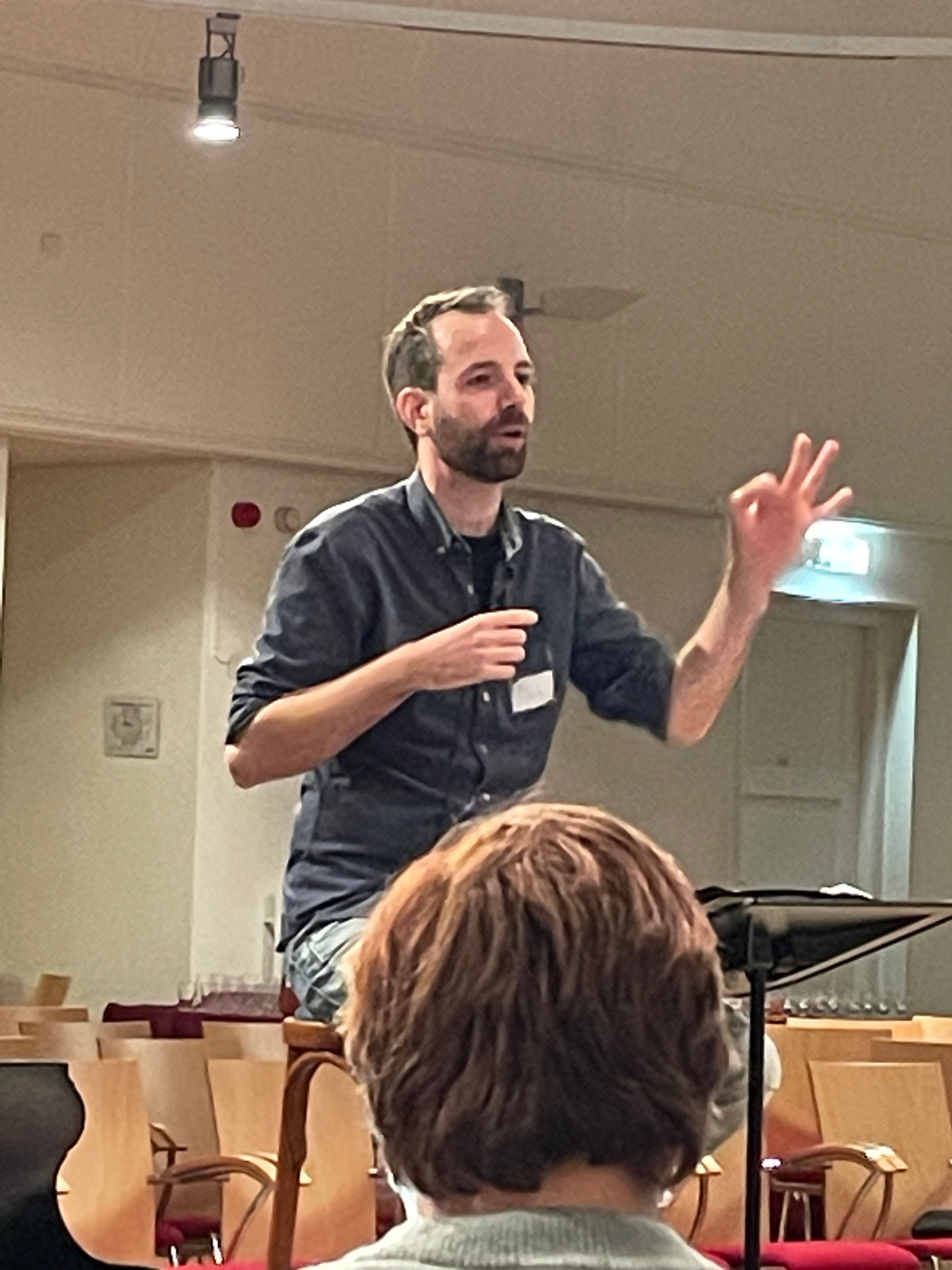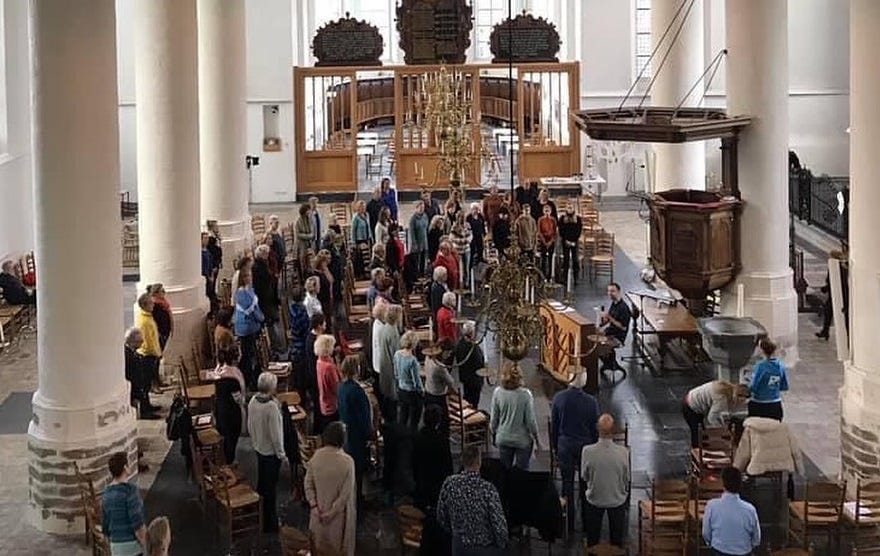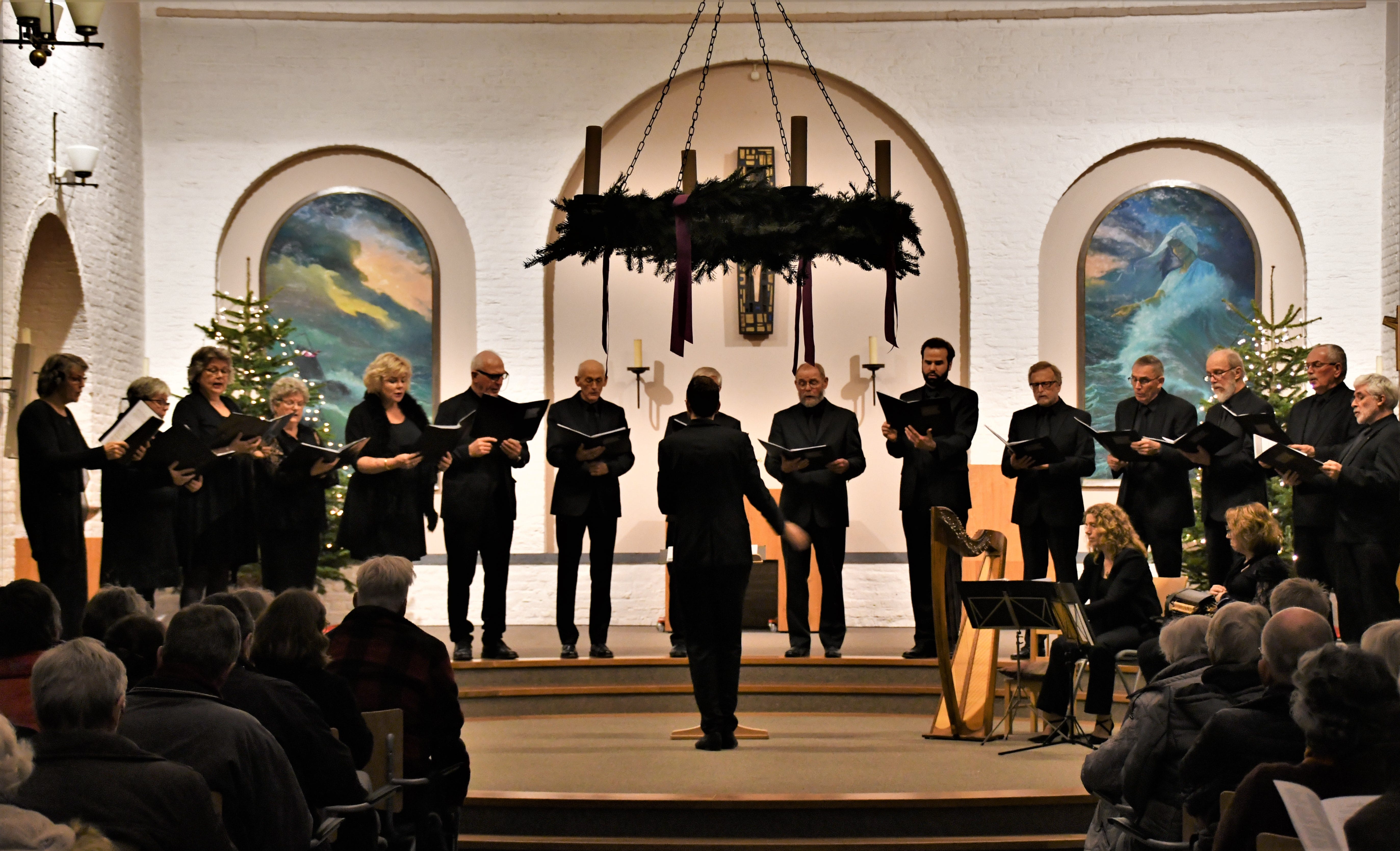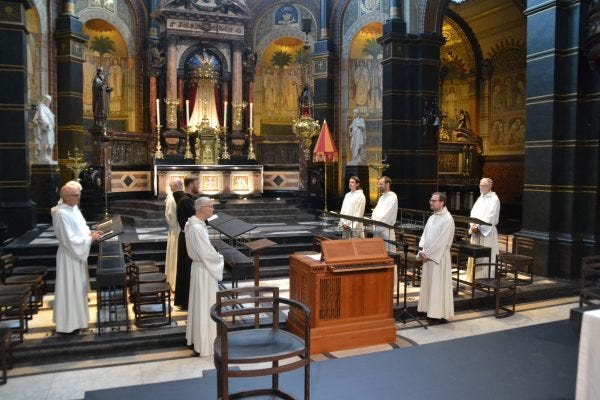 Content from Youtube can't be displayed due to your current cookie settings. To show this content, please click "Consent & Show" to confirm that necessary data will be transferred to Youtube to enable this service. Further information can be found in our Privacy Policy. Changed your mind? You can revoke your consent at any time via your cookie settings.
Consent & Show